according to a friend of mine, jef and i need to be chaperoned. ok, so when we're understimulated, we saw holes in the living room wall. big whoop.
Before: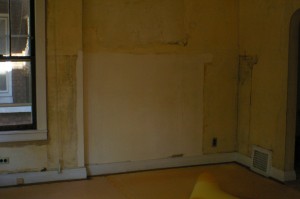 After: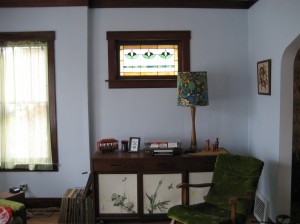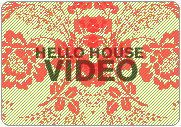 some details:
jef did a lot of trial and error to find the edges of the window through the wall. in the video, you can see that he kept sticking a flashlight in the holes and leaving; he was running outside to see where each hole was in relation to the window.
he didn't have the right tools when he started (at 10:00 last saturday night), so he ended up making a lot of the holes with a screwdriver. the next day he got the right jigsaw blade, and that was a big help.
so what was covering the window? felt paper, insulation, some sort of mesh/chicken wire, cement, and plaster. geez.
(the video requires flash 8.)