you might remember (if you truly love us) that our first big project was to get the floors ready to be refinished. it was a tight race to get the prep done in time. jef took one for the team by pulling an all-nighter to make sure everything was ready when the floor guys came.
we started by pulling up the carpet, scraping the padding off the floor, and pulling up the hundreds of staples that had held the padding in place (arggh).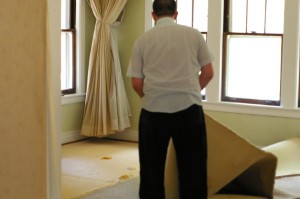 the floors were already in good shape, thanks to decades spent under carpeting.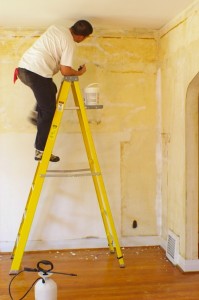 adam kamien and his crew took several days to sand the entire main floor and apply the stain and varnish.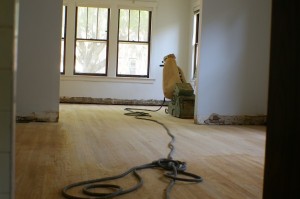 there were two options for the stain and we picked the darker one.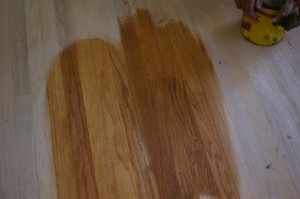 and here's the result: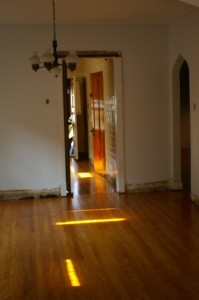 the kitchen floor went from this: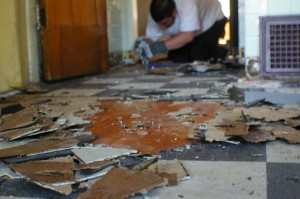 to this: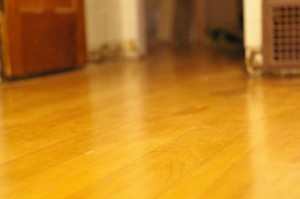 the floor-refinishing project will live on forever in our hearts as The Project That Went According to Plan.