Welcome to the first annual SMOFAS awards!
I am rudely reminded every week that not everyone who lives in a bungalow cares about their history, their unique Craftsman details, harmonic balance of lines in a structure, or any of that other fancy-pants architecture brouhaha. For some people, bungalows are just a roof to raise a family under or place in which to eat pizzas and McDonalds multiple times a week. Those things are all well and good and i fully understand most structures evolve and shift with the people that inhabit them but this goes out to all the major offenders: the supreme monarchs of foul arcitectural sacrilege. SMOFAS?
I say "reminded every week" since these fine specimens are just in our neighborhood within a 3 block radius. So without further term-coinage, i present the 2005 nominees for Ultimate SMOFAS.
Contestant #1
loves long walks in the park and thinks there is nothing finer than plopping an aluminum storage shed on top of a sturdy brick structure. This house says "come on hurricanes and harsh winters, we have a Spongebob Squarepants Uno deck and a walk-in freezer in the basement."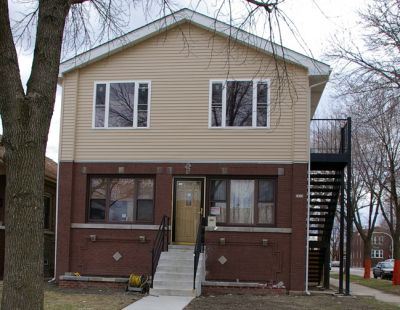 –
Contestant #2
is a sucker for a marathon Putt-Putt session and was completely smitten after their trip to the
Ice Hotel
.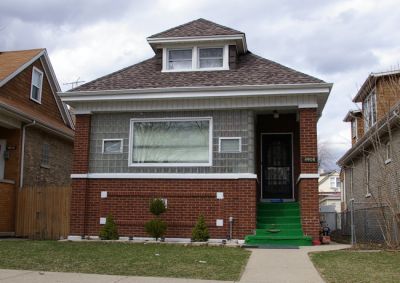 –
Contestant #3
is pleased with their press-box addition and looks forward to the completion of the football field installation which will take over the entire street in '07.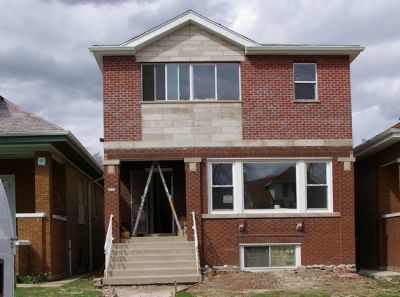 Please leave your vote in the comments for the house that most exemplifies Ultra SMOFAS-ism.